It was so lovely to see the positive reaction to our first blog promoting local businesses. I'm glad to hear that some of the local businesses have got some interest from the post. We are going to promote another five businesses that have positively impacted one or more of our staff this year.
---
The Bonnie Badger Gullane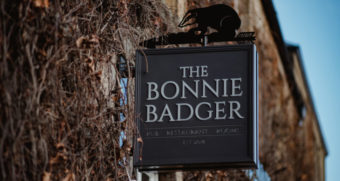 since opening in 2019 The Bonnie Badger has gone from strength to strength. It won Scottish Gastro Pub of the year. Bib Gourmand 2020 in the Michelin guide (a Michelin star for slightly less fancy food). 5 AA Gold Stars, and 5 Stars from Visit Scotland. It is wonderful to see a local food business attracting national and some international attention. We are full to the brim with amazing restaurants for such a small slither of Scotland.
Like all restaurants and hotels this year it has been hit pretty badly by trading restrictions from COVID. So like everywhere else it is important that we support it now they are open to the public once more. The bonnie badger is the perfect place to take a loved one for a special occasion. You can also buy a voucher directly from their website here.
Linkes: Website | Instagram | Facebook | Twitter | 01620 621111
Address: The Bonnie Badger, Main Street, Gullane, EH31 2AB
---
Millie Scott Studio

I see Millie in the shop most weeks, prior to COVID she would come in with her wonderful smile to post another goodie off somewhere around the UK. since covid she's started providing THE COOLEST FACE MASKS. Millie Scott is an independent designer who makes bold accessories and homewares using mostly luxurious fabric remnants and recycled fabrics. Empowered by the slow fashion movement. Millie creates funky, fun, and beautifully crafted pieces that can be loved for years to come.
She's is all about re-using the pre-existing, adding a little bit of luxury to your life without costing the Earth. Millie also offers alterations, repairs, and remodeling services to help you love your clothes for longer. Millie specializes in working with vintage fur by remodeling and reworking it. You can visit her website where she has amazing clutches, masks, keychains, pillows, facemasks, and makeup bags for sale.
Links: Website | Instagram | Facebook | Hello@milliescottstudio.co.uk | 07454015108
Address: Millie Scott Studio, The Strawberry Barn, Dunbar, EH42 1ST
---
Yester Farm Dairies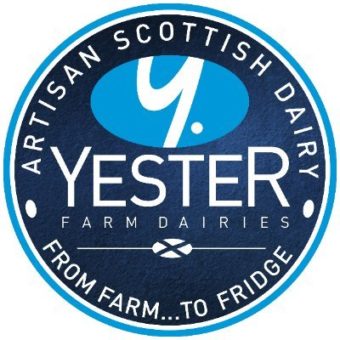 Yester is our main dairy supplier. We stock everything that they produce and would stock even more if they had more varieties. We are so lucky to have a really great supplier of artisan cheese products on our doorstep. They have won just about every award under the sun. Yester Farm Dairies is run by husband and wife team Simon and Jackie McCreery. The Dairy operates alongside the family farm at Yester Mains. Once milking is finished on the farm the milk can be piped straight from the milking parlor. They've got a modern pasteurization plant and cheese room on-site where we produce an artisan range of soft cheeses, cottage cheese, yogurts, creme fraiche, soured cream, and Fiore di latte mozzarella.
The freshness of their milk makes really superior products. They hand-make everything on the family farm ensuring the freshest possible product for our customers. They keep food miles low and offering full traceability. Of course, you can support Yester Farm Dairies by continuing to buy their products from us. Even if you aren't shopping with us you can purchase Yester products all around including some of the biggest supermarkets and other small businesses around East Lothian.
Links: Website | Instagram| Facebook | Twitter
---
Crossfit Haddington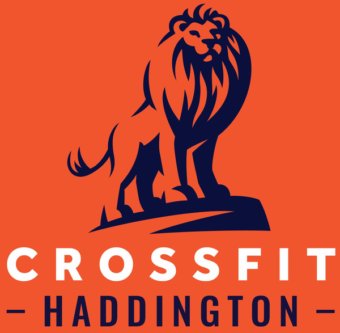 Put simply, Sarah is an absolute legend. One of the sweetest ladies I know, incredibly athletic, always smiling, unavoidably motivating, and the best gym instructor/trainer I've had! She has built a community of great coaches and also happy positive gym-goers alike. I can't speak highly enough of my time training at her gym. She's highly knowledgable and no matter, if you come into the gym at 6 in the morning or 7 at night she's ready to motivate you and help you achieve your fitness goals.
Links: Website | Facebook | Instagram | sarah@crossfithaddington.com | +44 (0) 7341823014
Address: Crossfit Haddington, Unit 8, Merryfield Business Centre, Macmerry Industrial Estate, Tranent, EH33 1ET
---
Fox Lake Adventures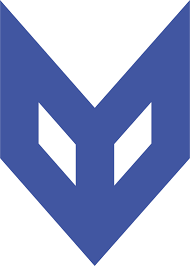 At this point, I probably don't need to introduce Foxlake Adventures to anyone locally but in case you don't know about it… Foxlake Adventures is Scotland's first cable wakeboarding park along with the UK's only ropes course constructed over water. They are located just a couple of miles away from the shop on the road to Dunbar. Whether you want to give wakeboarding a try, take on the challenge of the FoxFall Rope Course, Zip from tree to tree above the forest floor on ZipTrail, explore our woodland trails on Off-Road Segways Foxlake will have something for you. Their season has shut for this year so this is more of a reminder to support them when they reopen in 2021.
Links: Website | Facebook | Instagram | Twitter | info@foxlake.co.uk | 01620 860 657
Address: Foxlake Adventures, Dunbar, East Lothian. EH42 1XF