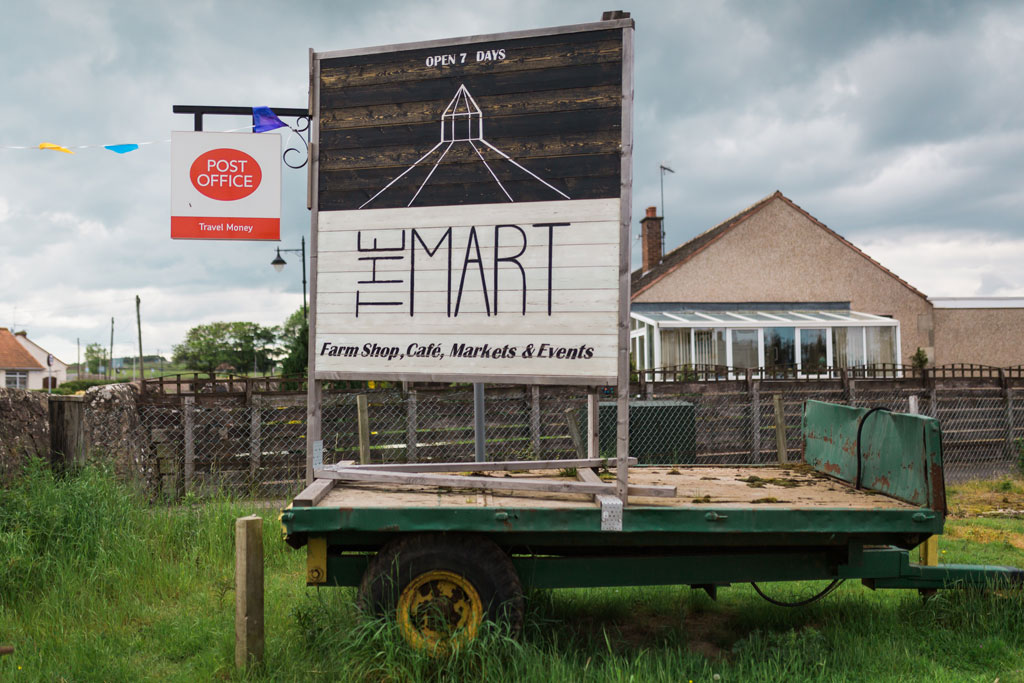 East Linton is our home and we couldn't be happier here. We might be a small town of only two thousand people, but we've got plenty to offer.
East Linton gets its name from "The Linn", a waterfall that forms part of the River Tyne, upon which we're situated. This is just one of many natural features we're proud of. For nature lovers and cyclists, there are countless beautiful walks and cycling routes in the area. Why not take a stroll down to Smeaton Lake? You can lie under the trees and watch the waterfowl go by with a picnic (courtesy of The Mart Farm Shop, of course). Tyninghame Beach is breath-taking and only a stone's throw away.
Foodies have come to the right place by visiting our town. There's obviously The Mart Farm Shop Café, but we won't blow our own horn here. We love the food at both our local pubs, The Crown & Kitchen and The Linton Hotel & Steak House. Both are popular with residents and tourists alike. Take it from us – the food is excellent. Like in many Scottish towns, you won't have to go far to find a delicious sweet treat and a cup of coffee.
For history lovers, East Linton is a wonderful day out. Don't miss the 16tth century bridge that we rebuilt after the pesky French destroyed it in 1549. We're also lucky to have Hailes Castle; Inchcolm Abbey on the beach; a neo-Romanesque clock called Jessie; the ancient Preston Kirk with its cast-iron headstones; and our beehive-shaped dovecot, Phantassie Doo'cot. But what makes us so proud of our wee town is that there's truly something for everyone. For fans of Outlander East Linton is also home to the truly beautiful Preston Mill.
If you want to know what to visit, where to eat and what's on in East Lothian, just stop by The Mart Farm Shop. We're always happy to help others enjoy this special part of the world.