This might end up backfiring on us if we don't include some worthy businesses from around East Lothian… if we've missed someone please let us know through comments on social media. We thought because we've been so lucky to remain open for the entire year (being an essential food shop) that we would try and repay some of the support shown to us through lockdown to other local businesses that have had to shut or have been particularly impacted by reduced trade. Hopefully, we can highlight 5 businesses each week all the way until Christmas in these posts and help inform people where they can shop locally this Christmas!
---
Leisure Time Sport Haddington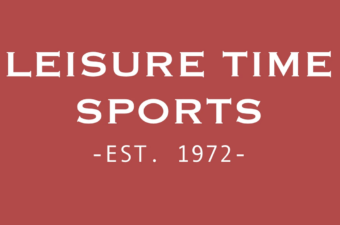 What are they all about? Leisure Time Sports is a family-owned and run (just like us) business that loves sports and exploring the outdoors! They've been a part of the Haddington highstreet since 1972, always with the mission to serve the clubs, schools, teams, and individual athletes in East Lothian and beyond with quality footwear, clothing, and equipment, along with expert advice and honest opinions.  They have great quality products at fair prices for adults and kids alike. So whether it's kit for rugby, hockey, swim, running, golf, bowls, personal fitness, or exploring the outdoors, they've got you covered.
I think that one of the most amazing qualities of a small family-run business is to pivot. The ability to pick everything up and continue to sell to people and support the community in the face of adversity/changing times. It was a joy delivering to Rory & his family during the lockdown and I can't fault them enough for being supportive and understanding when we were at our busiest.
Links: Website | Facebook | Instagram | Twitter | (+44)7471 688 286 | Rory@leisuretimesports.co.uk
Address:
Leisure Time Sports, 52 Market Street, Haddington, East Lothian, EH41 3JG
---
The Crown & Kitchen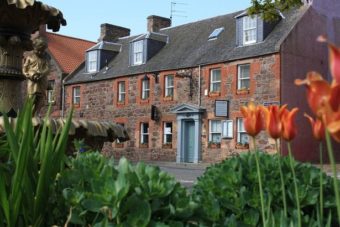 Pubs, restaurants, and bars have been some of the hardest hit of all businesses this year and it is important that we support our local establishments. The Crown & Kitchen is the local for many of our customers and is a great experience whether you live nearby or come from further afield. The 18th Century historical building, which had been a bar for many generations, but lay closed, was bought by owner Billy in 2013. "With the help of family, we transformed it into a vibrant, friendly, welcoming establishment." We know you'll do your best to support this awesome local business.
You've been able to order a takeaway from them during the majority of this year but as we head into tier 2 you'll be able to do more at restaurants and pubs and it is important that we support these businesses whilst they are able to be open and trading because we never know when the tiers will change again.
Linkes: Website | Facebook | Instagram | 01620 860098
Address:
The Crown & Kitchen, 25-27 Bridge Street, East Linton, EH40 3AG
---
Litty's Larder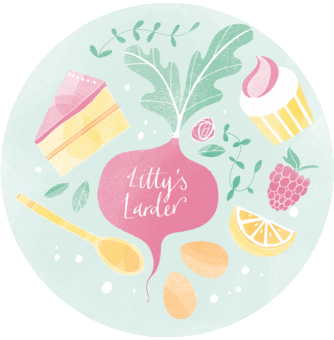 Fortune favors the bold! Litty's Larder is a scratch baker from East Lothian. Not only is the Litty's Larder story amazing because you are seeing a lovely local person following her dreams you are also watching them campaign for social issues along the way.
After two years of baking part-time Litty's Larder recently became a full-time venture and it amazing to see her from scratch baked artisan products flying out to customers around the UK. This month £2 from each of her festive sweet treat boxes (available through her online shop and Instagram) goes to the East Lothian Foodbank who we have been donating to through our customers' support for the entire of 2020.
Links: Website | Facebook | Instagram | Twitter
---
Kinship.Studio Yoga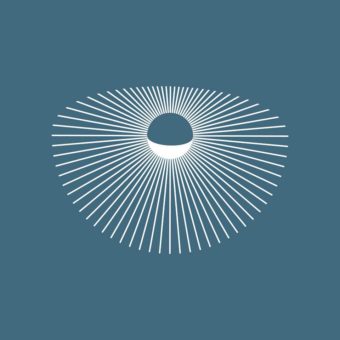 Sally is great! I have used her as my yoga instructor for years another small local business this year sally has pivoted with the new world we've found ourselves in. Sally is a qualified Indian Head Massage therapist and works with award-winning Beatitude aromatherapy oils, NLP, EFT, and Energy Healing. Sally also runs Yoga retreats in Scotland and used to work on Amanda Hamilton's Detox retreats offering Hypnotherapy and Energy Healing. one of her Indian Head Massage's is the perfect Christmas present for anyone that loves a massage!
Links: Website | Facebook | Instagram | Pinterest
---
Barney's Coffee Shop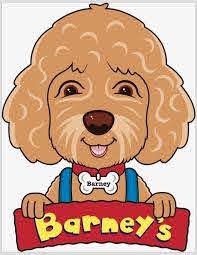 East Linton's Dog-friendly coffee shop serving hot & cold drinks, cakes, sandwiches, soups, breakfast rolls, the lovely team behind Barney's is also putting on a second Christmas shopping evening using our outdoor market stalls at the beginning of December… more information to come on that soon! You can support Barney's by grabbing a coffee and supporting their shopping evening.
Address: 39 High Street, East Linton, East Lothian, EH40 3AA