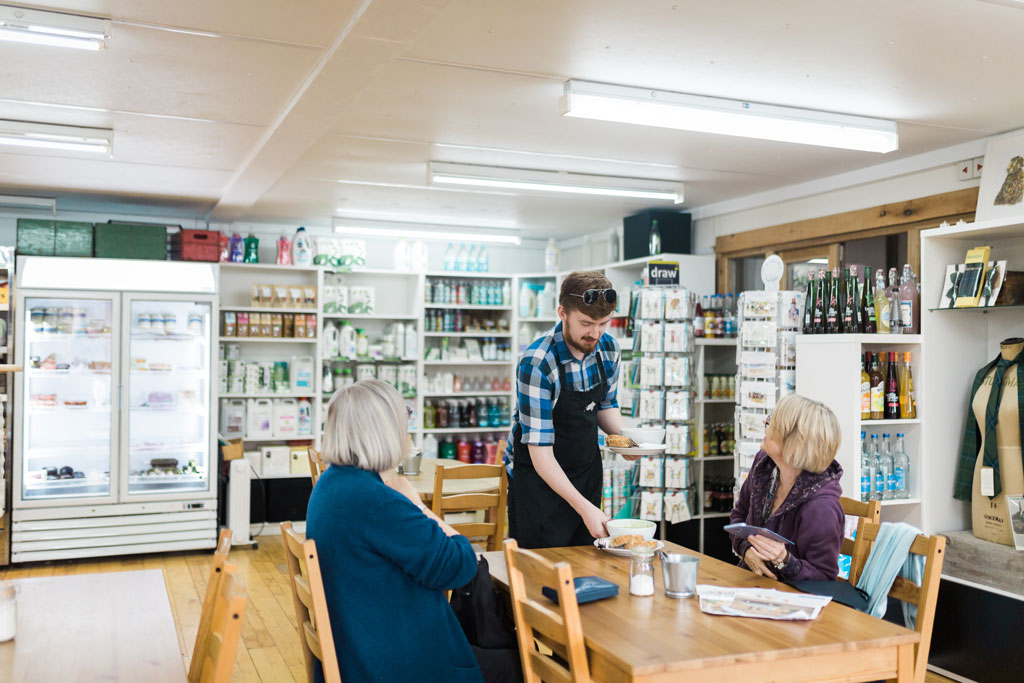 The Mart Farm Shop Cafe has a reputation for quality, fresh food served in a relaxed setting. It's known as one of the best places to eat in East Linton, East Lothian. It's a cosy spot to refuel and catch up with friends old and new. You can drop by for a healthy snack or indulge in our hard-to-resist assortment of sweet treats. Whether you're a local or a passer-by, we're ready to welcome you with open arms.
At the heart of our café is our commitment to local and seasonal produce. We make everything on the spot from sandwiches to cakes and bakes. Our favourites are the freshly-baked scones served with creamy British butter and a dollop of jam. We also love brunch in East Linton – who doesn't?
In the savoury department, you'll be spoiled for choice with a selection of quintessentially Scottish pies, creamy soups, quality sandwiches, more-ish antipasti, and filling salads. You can also take your pick from a range of quick, flavourful mezze-style dishes. You can pop in for a takeaway snack or for a lazy lunch with friends: the choice is yours.
If you need a caffeine boost, our barista-made coffee is the best in East Linton. We offer many different types of milk: cows, oat, soya, coconut, almond and more. Feel free to bring your reusable cup!
We are proud to have full disabled access. If you need any extra help or want to ask a question before visiting, we're here for you. Indoor and outdoor seating is available, and we have parking for over seventy cars. We love dogs and welcome all our furry pals with a bowl of water, but kindly request that all dogs remain on leads. We aim to make everyone feel at home, so if you have special dietary requirements, ask a member of our friendly team.
Our opening hours are 09.00 until 16.30 daily.