Which milk alternative is best? Today we are going to talk about our three most popular Oat based milk alternatives. Oatly, Minor Figures & Sproud (pea and oat in this case).
---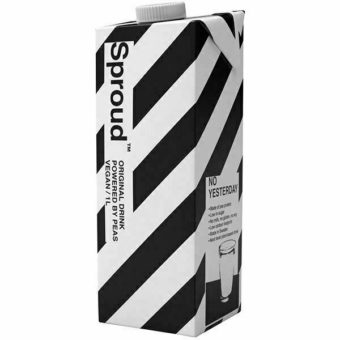 Sproud
We will start with the smallest and newest brand. Sproud. Started in 2018 by a group of entrepreneurs based in Malmö in Sweden. Sproud's group of founders have a shared passion for the split pea discovered after decades of working in innovative environmentally friendly food and drink sectors. They want to make foods and proteins that are nutritious, healthy and delicious. "Sproud is more than dairy-free milk alternative, it's more than sustainability and taste coming together; it's a family of people passionate about doing things better, about coming together to create great products with a minimal climate footprint."
I haven't tried Sproud yet as we've only been stocking it in the shop for a couple of weeks, but of the people that I've spoken to who have purchased it, most have purchased it a second time. At the moment we only stock their Barista version but if it continues to be popular we will definitely stock their other products as well. Sproud is rich, foamy and low in sugar. Perfect for lattes. Tasty in tea… which is great as many of the early milk alternatives split/curdled in coffee or tea.
---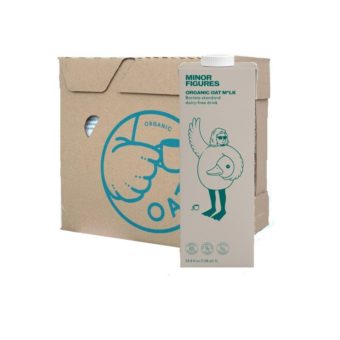 Minor Figures has been on a monumental journey since they started the business in 2014. They make plant-based, 100% vegan products to lift your coffee and your mind. Something really cool and that may appeal to our customers is that Minor Figures is now carbon neutral…they say that "balancing out our impact on the world is the least we can do. But our vision spans beyond the present, and there is plenty more work to be done…"
We've been stocking both organic and non-organic Minor Figures until really recently but have moved fully over to the organic product in recent times. Minor Figures Organic Oat Milk Contains only certified organic ingredients, their Organic Oat Milk is designed to complement the true and unique flavours of the highest quality coffee… minor figures isn't to everyone's taste as it has quite a strong flavour. Personally I really like it and it is my go to milk alternative for my lattes.
---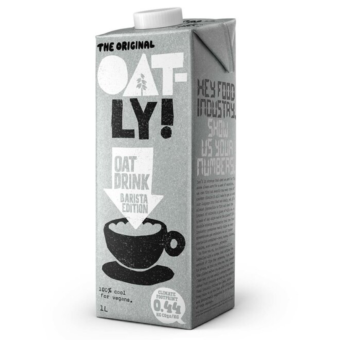 The elephant in the room. Some people have been completely turned off from Oatly in the last 6 months due to their funding from Blackstone. Blackstone is a Private Equity group and the largest alternative investment firm in the world, some of their investments have been ethically and environmentally contentious and that has caused a lot of political/social issues. Oatly was founded back in the 1990s and is based on Swedish research from Lund University.
Oatly "just want to make it easy for people to turn what they eat and drink into personal moments of healthy joy without recklessly taxing the planet's resources in the process"… they are proactively challenging the status quo of the diary drink industry and are now probably the biggest name in milk alternatives after Alpro. We stock the entire Oatly range but our two biggest sellers are the Oatly Barista and Oatley Original Organic.
The barista version is their "super premium product that tastes amazing without doing a thing to it, but performs technically beautifully when foamed. Or if you are the kind of person who likes to add a splash of milk to your deep dark brew, this product can handle that as well without wimping out and separating. Any tea drinkers in the house? You probably won't want to turn your tea into a foam party but don't want any separation either. You are good from now on."
---
Conclusion
We'd love to know what your favourite alternative is? Have you seen our entire milk alternative range? Do we stock enough? Should we stock some more varieties? Thanks for reading and look forward to introducing some new products to you soon.
Mackie